The relaunch of my paranormal romance series, 7 Forbidden Arts, is well on the way. After the Art of Fire that kicked off the series, the prequel of the Art of Air is now live. Aeromancist, The Beginning is available in e-book and paperback. This is the beginning of Katherine and Lann's story, which concludes in Aeromancist (Book 3) on 18 December 2020.
Clelia manipulates fire, and Lann is the master of air. Join the team as they, little by little, uncover the identity of their enemy and find their fated mates. The stories are light on paranormal elements with the focus on the romance. The development of the relationship between the masters of the elements and their mates is always on the forefront.
"Unexpected, sexy, romantic, and heartbreaking." – Kiss Me Books
"It's hot and amazing and I want more." – Deborah, Goodreads
"This short book was incredible!" – The Book Platypus
Read now!
Amazon US
Amazon UK
Amazon CA
Amazon AU
Apple Books
Google Play
Kobo
Nook
Paperback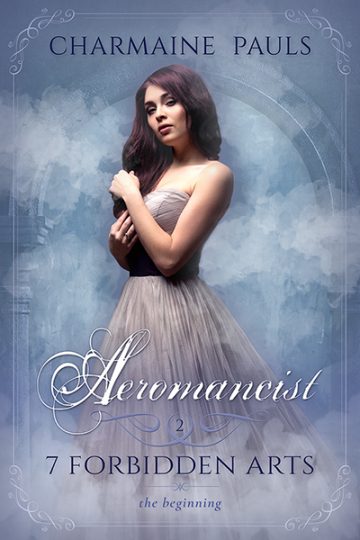 Aeromancist, The Beginning (7 Forbidden Arts, Book 2)

All that Russian aeromancist, Lann Dréan, wants is to enjoy a month of peace in the privately owned monastery in Santiago he is turning into a home. When an American literature student walks into his library of antique books, his holiday intentions change. The untouchable Lann is inexplicably enraptured. For all his famed control, he can't stay away from Katherine White.

Gifted with a hunted talent and a price on his head, the best Lann can offer Kat are thirty days of unequalled passion before returning to his paranormal crime task force in New York. If Kat consents to his terms, she will agree to walk away on Day Thirty. Forever. But his uncontainable desire comes with an unforeseen price.

*This short novel ends on a cliffhanger. The story concludes in Aeromancist, Book 3 on 18 December 2020.
I hope you will enjoy Katherine and Lann's story as much as I enjoyed Lann's quietly intense character.

Happy reading and stay safe!