In celebration of the launch of Diamonds in the Dust on 19 May 2020, Beauty in the Broken, the first novel in the Diamond Magnate collection, is on sale for the first time ever at $0.99 only. The regular price is $5.99. The deal expires on 9 May 2020, so hurry to make use of this limited offer. If you haven't read this dark revenge romance yet, now's your chance to catch up before the release of the next novel in the collection.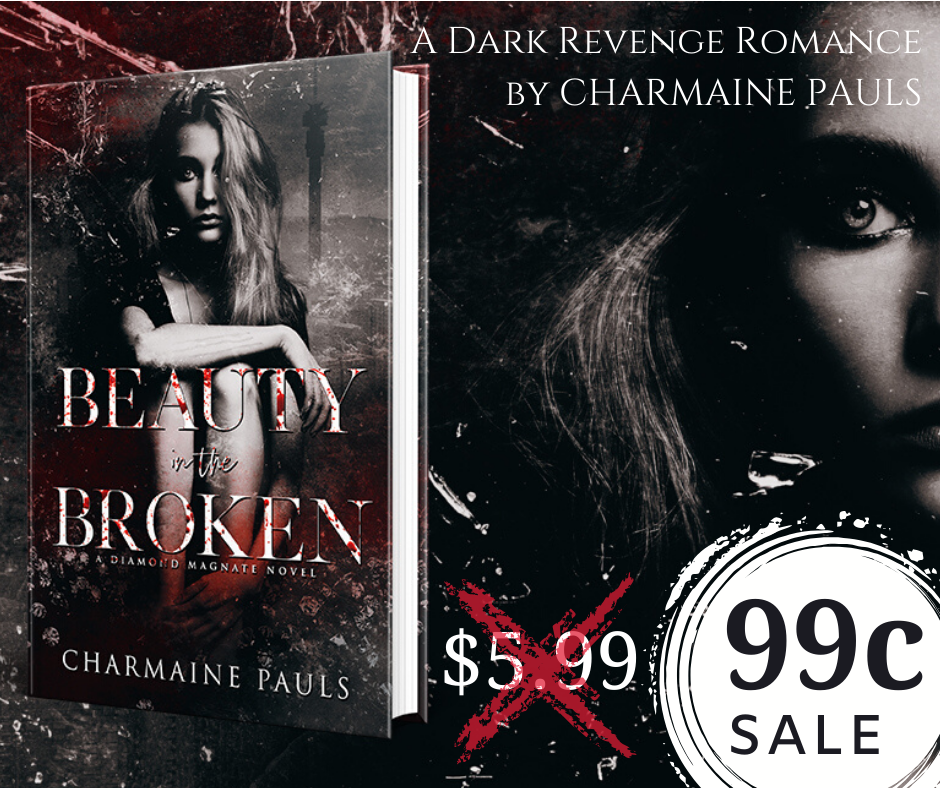 What readers say about Beauty in the Broken
"Explosive, intense, disturbing, passionate and oh so freakish good you'll be staying up late reading." – Goodreads Reviewer

"Pauls' writing is flawless as always, rich but never pompous, direct despite her use of allegory and the poetic images she manages to evoke with her enviable use of words." – Goodreads Reviewer

"Angelina is the most complex, well-rounded character Charmaine Pauls has ever created." – Goodreads Reviewer

"Beauty in the Broken is Charmaine Pauls' BEST so far." – Goodreads Reviewer

"This book is EVERYTHING!" – Anna Zaires, New York Times Bestselling Author

Beauty in the Broken is a standalone novel with no cliffhanger. Triggers include violence and abuse. If you're a sensitive reader, please continue with caution. HEA guaranteed.

Get the offer now
Amazon US
Amazon UK
Amazon CA
Amazon AU
Apple Books
Google Play
Kobo
Nook

Want to know more about the next Diamond Magnate novel releasing in two weeks? Read an exclusive excerpt here.