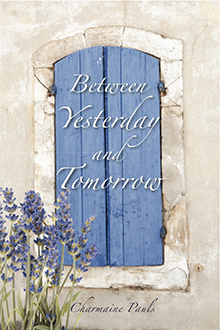 If she can let go of the past, she'll meet the person she's destined to share her future with.
On the night Marlien Marais has a fight with her fiancé, he takes off in a rage and disappears from her life. For eight years Marlien has lived with questions, guilt and sorrow. Her survival mechanism is submerging herself in an emotionless existence.
When her estranged French grandmother passes away, Marlien inherits the family estate in Castries, France, and is forced to face her suppressed feelings when her uneventful life is turned upside down.
Not only does she uncover the secrets about a mother she never knew, but she is also challenged by her grandmother's hostile second husband, charmed by the estate manager's little boy who sees ghosts in the chateau, and courted by an enigmatic veterinarian and a free-spirited gypsy.
Finding the answers to her most haunting life questions, why her mother left her and what happened to her fiancé, changes Marlien's future forever.
Download a free excerpt
Between Yesterday and Tomorrow is a hauntingly beautiful story about the journey through life's challenges one young woman makes.
Charmaine Pauls' book is truly a beautiful story of self-discovery and growth. Her use of descriptors and similes enabled the reader to develop a detailed mental image of people and events in the story.
---