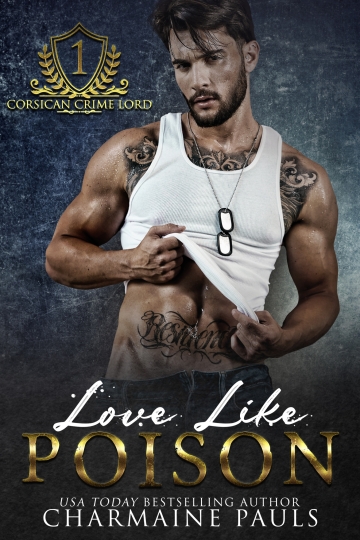 Love Like Poison (Corsican Crime Lord, Book 1)
An enemies to lovers mafia romance
Every year on my birthday, my tormentor returns to claim one of my firsts.
On my sixteenth birthday, a stranger from Corsica shows up at my party. Angelo Russo looks like an angel, but more the kind who decapitates dragons than the kind with soft white wings. He's dark like the ocean and breathless like water. He says he wants all my firsts as if he already owns them, but my father orders me to stay away from this man.
No matter how hard I try, I can't escape him. No one can keep me safe. Every year on my birthday, he brings me a gift, each one having a detrimental effect on my life with unimaginable consequences. With every gift he offers, he claims another one of my firsts. Before I know it, he's taken control of my existence, turning me into a nervous wreck, because when I turn eighteen, I know what first he'll come for next.
Note: Love Like Poison is the first book in the Corsican Crime Lord series and ends on a cliffhanger. Sabella and Angelo's story continues in Hate Like Honey, Book Two. This enemies to lovers mafia romance contains triggers including violence, a hate relationship, and an unredeemable antihero. If you don't like your romance disturbingly dark and heartbreakingly emotional, don't open this door. Reader discretion is advised.
"Gorgeously written and brimming with scorching-hot chemistry, this dark, angst-filled romance kept me riveted from the first page to the last!" — Anna Zaires, New York Times bestselling author
SEE THE TRAILER
GET THE BOOK
*Paid link: As an Amazon Associate, this site earns from qualifying purchases.