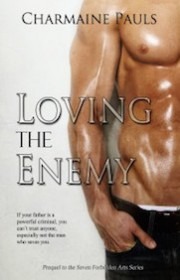 A hitman romance
With a powerful criminal father, Lily shouldn't trust anyone, especially not the handsome stranger who rescues her.
Lily is on the run for her father's sins. Having escaped a brutal attack on her home that left her dad's small army and her beloved nana dead, she finds a job and a cheap room in Camps Bay, South Africa. When the men from Sky Communications track her down, she's forced to flee again. This time, Lily ends up homeless, alone on a bench under a brewing winter storm in a violent city. It's a lucky coincidence that Jacob appears through the mist just before a gang finds her in the dark, deserted park. Or is it?
After offering Lily shelter for the night, Jacob's flat is destroyed in an explosion. With Jacob's help, Lily tries to locate her father in search of his protection. In a whirlwind escapade from Africa to France, danger always a step behind, Lily learns about desire, love, survival and trust. Eventually, she'll also learn about betrayal … and the truth about the savior to who she gave her body and heart.
(This full-length hitman romance novel is the prequel to the Seven Forbidden Arts series, but also reads as a stand-alone. There are no cliffhangers.)
Download a free excerpt
Wow! This is by far one of the best books I have read this year. It's action and romance packed! The story line is unique and keeps you on your toes.
I could NOT get enough of Jacob! I am so mad I read it so fast! I. Want. More. I found my next series!
---