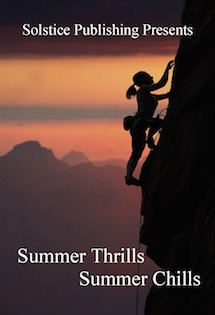 The fear of being alone and lost. The nerves that come with starting over. Strange visitors. The sense that something, somehow, is off.
Plan to shiver. But not from the cold.
Sit back and enjoy tales from ten very talented authors: A.A. Schenna, Barbara Weitzner, Charmaine Pauls, Cynthia Ley, E.B. Sullivan, K.C. Sprayberry, Margaret Egrot, Penny Estelle, S Cu'Anam Policar, and Silvia Villalobos.
The Bully by Charmaine Pauls
Mildred is the newcomer to town. Her integration into society is complicated by competitiveness between the moms of her daughter's preschool class. When one of the boys in the course is labeled a bully, the women have to choose sides. Their respective choices unveil bullying in various degrees and dimensions of society.
---
💻 Buy eBook
This product is not available as an eBook at this time.
+ Add to GoodReads