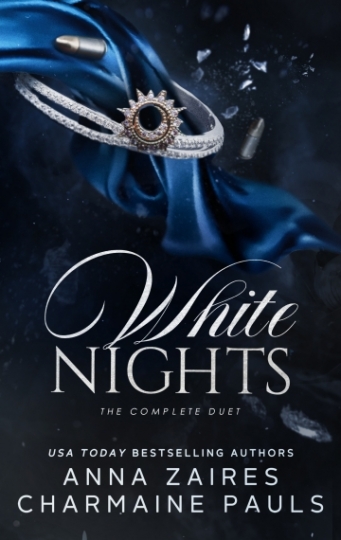 White Nights Box Set
The Complete Duet
Of all the hospitals in New York City, he walks into mine.
I know from the moment I see him that Alex Volkov is dangerous. He's the kind of trouble every woman should run from. The bullet his bodyguard took for him proves that. My attraction to him is not rational, not logical… but it's too strong to resist.
I tell myself it will be just one night. One night to step away from the stress of work, to give into temptation. But before I know it, he's pulling me deeper into his world of excess and violence, invading not only my life but my heart.
He's always known the power he wields over me, but once I discover it for myself, my future is already under his control.
Note: This bundle contains White Nights and Midnight Days and is the full story of Alex and Kate.
"This writing duo is amazing. And they led readers on an amazing journey." – Book Mel, Amazon

"Charmaine Pauls and Anna Zaires are a dynamic duo of authors who have written a spectacular story of passion, love, and dangerous and deviant characters." – Kelly, Amazon
*Paid link: As an Amazon Associate, this site earns from qualifying purchases.