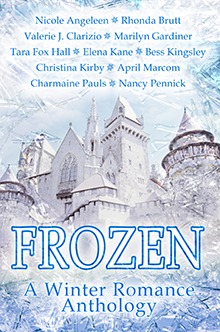 Frozen, A Winter Romance Anthology
11 Short winter love stories featured in Frozen, A Winter Romance Anthology
The Ice Hotel Wedding Test by Charmaine Pauls
Jess and Derrick have been together for twelve years. When Jess finally gives Derrick an ultimatum, tie the knot or set her free, he proposes a bizarre test to decide their destiny.
*Paid link: As an Amazon Associate, this site earns from qualifying purchases.