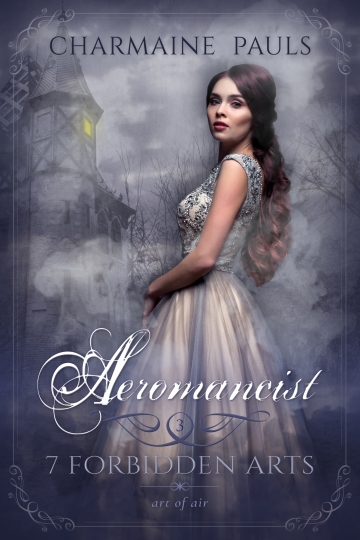 AEROMANCIST (SECOND EDITION)
Book 3, 7 Forbidden Arts
A PARANORMAL ROMANCE
He is known as the Weatherman. Lann Dréan is the last of his kind. With a price on his head and hunted for a power he shouldn't possess, he can't promise any woman forever. All he can offer Katherine White is thirty days of passion. But his uncontainable desire comes with an unforeseen price. Lann's lust will cost Kat everything. Now he'll do anything to save her from the fate he's brought upon her.
*The series must be read in order.
The 7 Forbidden Arts series in order:
Pyromancist (Book 1) – Art of Fire
Aeromancist, The Beginning (Book 2) – Prequel
Aeromancist (Book 3) – Art of Air
Hydromancist (Book 4) – Art of Water
Geomancist (Book 5) – Art of Earth
Necromancist (Book 6) – Art of Spirit
"Think City of Angels with Nicolas Cage and Meg Ryan."

"This book will keep you hanging until the very end. The suspense is fantastic and delicately weaved into the steaming romance."
SEE THE TRAILER
GET THE BOOK
*Paid link: As an Amazon Associate, this site earns from qualifying purchases.