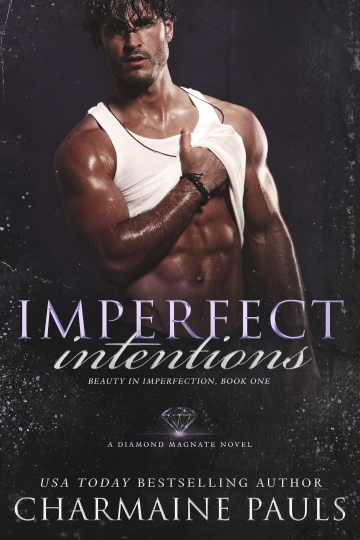 Imperfect Intentions (Beauty in Imperfection, Book 1)
An Arranged Marriage Romance
I never dreamed of getting married.
I dreamed about freedom.
When my stepfather promised Leon Hart a partnership in his clandestine software company, he offered me as part of the package deal. It's a win-win situation for both men. My stepfather gets rid of his damaged stepdaughter, and Leon becomes second-in-command of the biggest underground IT operation in the country. I'll do what I must to escape my fate.
Even if it means turning my powerful and dangerous betrothed into my worst enemy.
Note: Imperfect Intentions is Book 1 of the Beauty in Imperfection duology and ends on a cliffhanger. Violet and Leon's story concludes in Imperfect Affections, Book 2. This arranged marriage romance contains triggers including violence. Reader discretion is advised.
Beauty in Imperfection is part of the Diamond Magnate Collection. You don't have to read the other books to follow this story. Other books in the collection include:
Beauty in the Broken (A standalone novel)
Diamonds are Forever (A trilogy)
Beauty in the Stolen (A trilogy)
"This book is everything!" – Jamillah Smith, Goodreads

"Intoxicating, steamy, and addicting." – Kiss Me Books

"The chemistry between Leon and Violet is smoking hot!" ­– Kelly Gregory, Goodreads
SEE THE TRAILER
GET THE BOOK
*Paid link: As an Amazon Associate, this site earns from qualifying purchases.