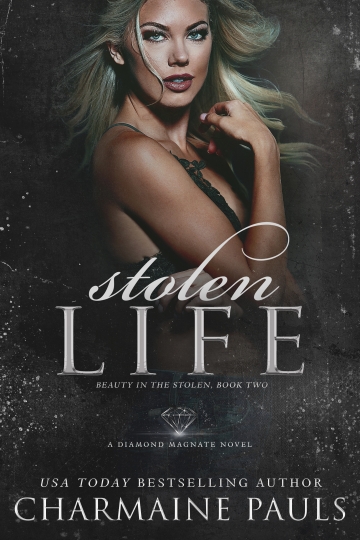 Stolen Life
Book 2, Beauty in the Stolen
A DIAMOND MAGNATE NOVEL
Ian Hart stole a night of my life but he took so much more. His obsession pinned a label on me. His lust put me in an impossible situation. Now I have to choose sides. I have to decide between right and wrong. Only, no matter what choice I make, each comes with dreadful consequences. There's only one way this can end—how every tragedy ends.
*Stolen Life is Book 2 of the Beauty in the Stolen trilogy and ends on a cliffhanger. Stolen Lust (Book 1) must be read to follow the story. Book 3 will be released on 22 June 2021.
Other books in the Diamond Magnate collection:
Beauty in the Broken (Standalone)
Diamonds are Forever trilogy
Diamonds in the Dust (Book 1)
Diamonds in the Rough (Book 2)
Diamonds are Forever (Book 3)
"5 Unbelievably Amazing Stars." – 1-Click Addict Support Group

"A brilliantly written volatile love story with cruel twists, intense passion and breathtaking feels." – PP's Bookshelf

"Dark, sinister, twisted, and addictively perfect! I COULD NOT PUT IT DOWN." – RLoves2Read
*Paid link: As an Amazon Associate, this site earns from qualifying purchases.