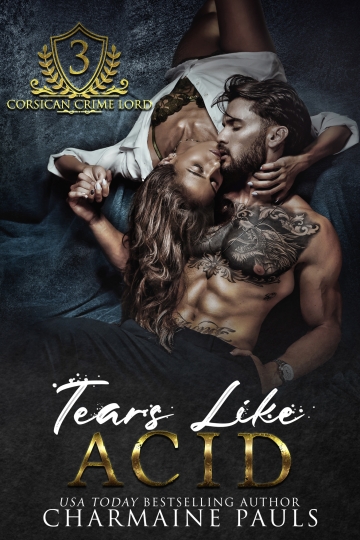 Tears Like Acid (Corsican Crime Lord, Book 3)
A Dark Mafia Romance
We're destined to destroy each other, but we're going to finish this game, no matter how long or what it takes.
In my line of business, every day dawns with the smell of death in the air. But it's not a bullet that's going to slay me. It's Sabella, the woman who was promised to me, the woman who betrayed me.
I hate and want her in equal measure, an agonizing situation of my own making. We're heading down a path of destruction, but there's no turning back. At the first chance she gets, she'll stab me in the back again. She's a dangerous risk and a threat to my family. If I were wise, I'd eliminate that risk and leave her funeral to the sharks. I must be an idiot, because I'm going to finish what I started, no matter the cost.
Note: Tears Like Acid is the 3rd book in the Corsican Crime Lord series. You must read Love Like Poison (Book One) and Hate Like Honey (Book Two) first. Sabella and Angelo's story concludes in Kisses Like Rain (Book Four). The story is a dark mafia romance that includes violence, a hate relationship, an unredeemable alpha-hole, and scenes not recommended for sensitive readers. Reader discretion is strongly advised.
PRE-ORDER NOW (RELEASE DATE: 7 NOV 23)
*Paid link: As an Amazon Associate, this site earns from qualifying purchases.