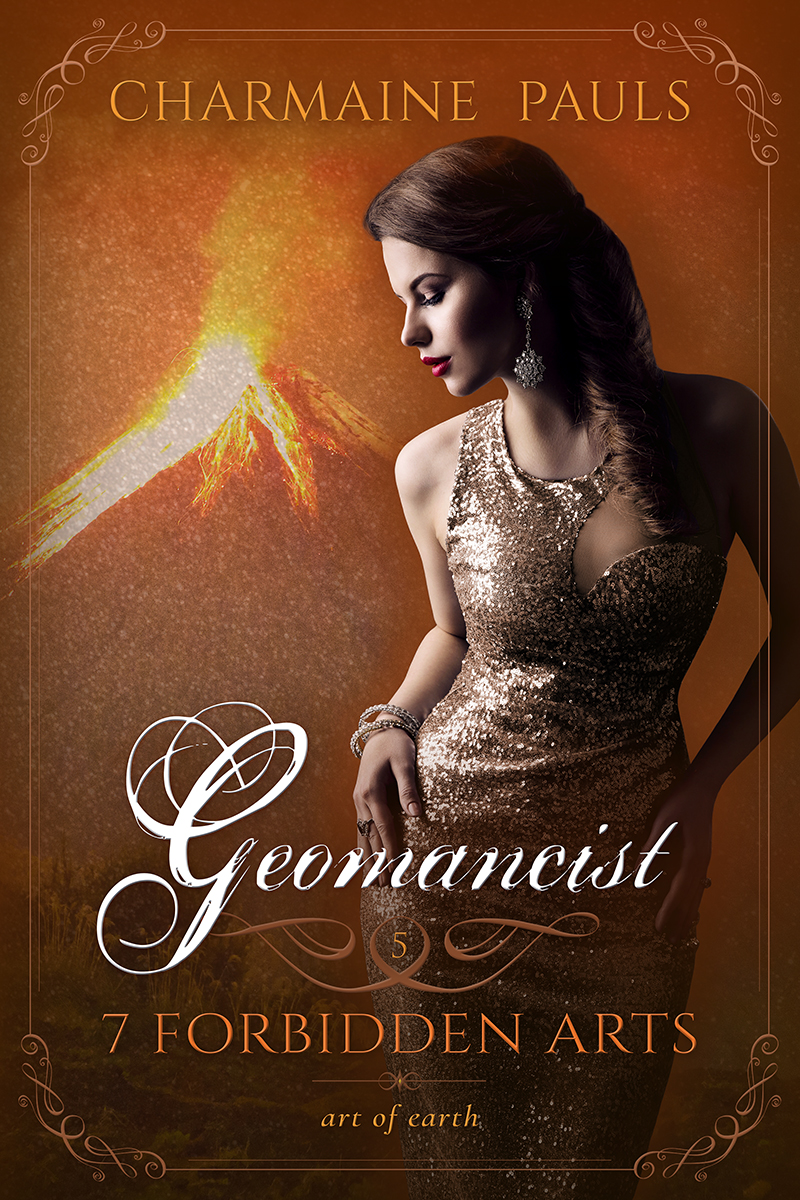 Geomancist (SECOND EDITION)
7 Forbidden Arts (Book 5)
All is fair in love and war, especially when the loot is his woman.
Sean Rivers lives with a dangerous secret. He possesses a forbidden art. As geomancist, it is in his power to destroy landscapes with earthquakes and volcanoes. Knowing forces of both good and evil hunt his kind, Sean's job as mixologist in Cartagena, Colombia is the perfect cover. Until Asia, a zesty beautician walks into his life and wrecks the very laws of physics.
When Sean and Asia compete for the premises where Sean intends to open his cocktail bar, he pulls out all the stops to win the challenge … to Asia's detriment. Together, they end up catering for the guests of a drug lord who rented Isla del Pirata for a week-long birthday celebration, and the kingpin has no intention of letting Asia leave. If Sean is to rescue her, he'll have to use his art, blow his cover, and maybe even his life.
Note: Geomancist was originally published in 2016. This is the second edition.
Although each book reads as a standalone, there is a series arc. For the best reading enjoying, I recommend that you read the books in order.
The 7 Forbidden Arts series in order:
Pyromancist (Book 1) – Art of Fire
Aeromancist, The Beginning (Book 2) – Prequel
Aeromancist (Book 3) – Art of Air
Hydromancist (Book 4) – Art of Water
Geomancist (Book 5) – Art of Earth
Necromancist (Book 6) – Art of Spirit
"Wonderfully written, engaging and riveting storyline, and a must read love story." – Debbie Ballard, Goodreads

"Plot twists and angst… This book is my favorite in the series. It was freaking fantastic and full of action. I couldn't put it down." – The Book Platypus
*Paid link: As an Amazon Associate, this site earns from qualifying purchases.