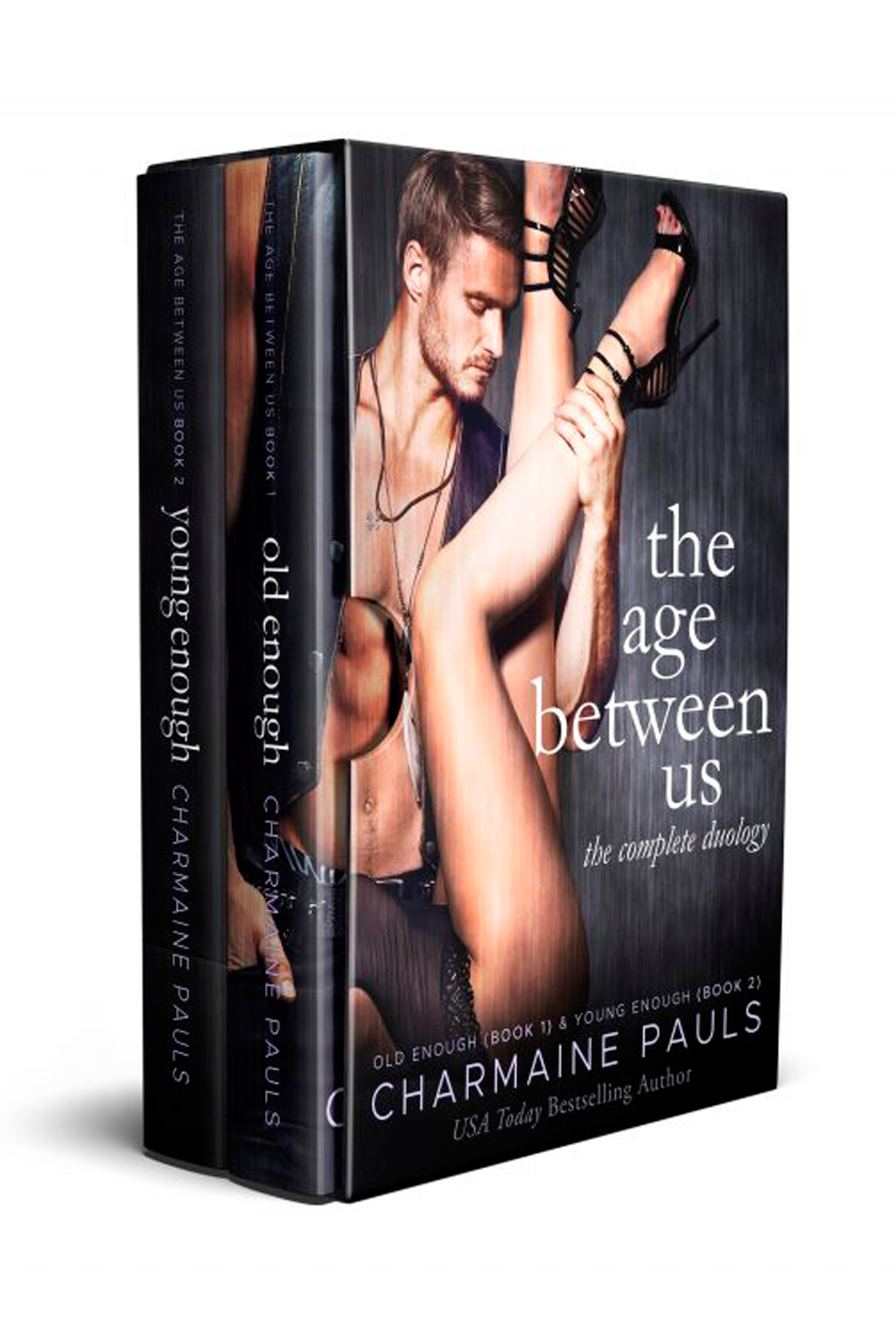 The Age Between Us Box Set
(The complete duet)
An Older Woman Younger Man Romance
Brian
Society says I'm too young for her. What do they know? It's not my age that matters. It's my experience. I'm everything she never knew she needed. Meeting her was no coincidence. How and why our paths crossed are every shade of twisted and wrong, but she'll never know. I'm taking those sinister secrets to my grave. I'm keeping her forever, no matter what it takes.
Jane
I thought I'd lost everything. My life was in tatters when a man half my age broke into my property and invaded my future. Our love is forbidden, but I'm single and he's all the taboo I crave. For once in my life, why not? But what if I start wanting more than a fleeting love affair? What if his secrets will destroy me? I had no idea how much more I was about to lose.
"A mesmerizing tale of unlikely love, tinged with a hint of darkness and wrapped in lush, forbidden sensuality." – Anna Zaires, New York Times bestselling author

"Red Hot Page Turner!"
*Paid link: As an Amazon Associate, this site earns from qualifying purchases.