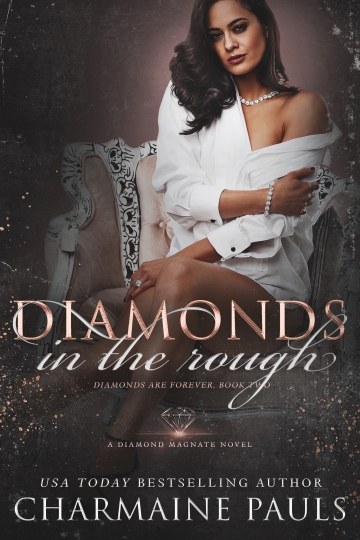 Diamonds in the Rough
Book 2, Diamonds are Forever
A Dark Mafia Romance
Girls like me, we know how to survive.
We each have our own little ways, but we acquire those skills at the same tender age.
If you ask me how many times a person can die, I'll tell you many times. As many times as a man stabs you in the stomach with betrayal and wrings out your heart with lies.
Girls like me, we live.
We don't get a choice.
We step over the cliff and fall.
Eat, sleep, die, and repeat.
☆ Dark, Delicious, Deeply Emotional! ☆ Phenom Dark Romance Trilogy! ☆ You cannot prepare yourself for where this story takes you! ☆ Exquisitely Written! ☆ I. Am. Wrecked! – Book Haven Book Blog

"Flawless and addictive. Thrilling and twisted." – Lynn, Goodreads
*Paid link: As an Amazon Associate, this site earns from qualifying purchases.