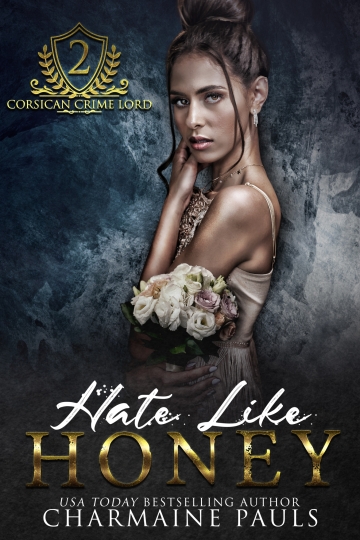 Hate Like Honey (Corsican Crime Lord, Book 2)
A Dark Mafia Romance
The price I paid to claim her cost me too dearly to ever let her go.
A deal sealed with a handshake promised she'd be mine. A broken vow ripped her from my future. I made unspeakable sacrifices to claim what rightfully belongs to me. After all the blood I shed in her name, the bond that ties us is hatred. The war cost us both dearly, but the price we paid won't be in vain. I'll never let her go.
If she thinks she can escape her destiny, she hasn't seen the worst of me yet.
If she thinks she knows the devil in me, she's about to meet the monster.
Note: Hate Like Honey is the second book in the Corsican Crime Lord series and ends on a cliffhanger. Sabella and Angelo's story continues in Tears Like Acid, Book Three. The story includes violence, a hate relationship, and an unredeemable alpha-hole. If you don't like your stories disturbingly dark, spicy, and emotional, don't open this door. Reader discretion is strongly advised.
"Gorgeously written and brimming with scorching-hot chemistry, this dark, angst-filled romance kept me riveted from the first page to the last!" — Anna Zaires, New York Times bestselling author
SEE THE TRAILER
GET THE BOOK
*Paid link: As an Amazon Associate, this site earns from qualifying purchases.