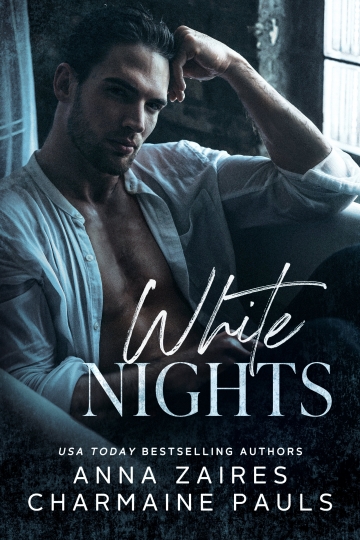 White Nights (White Nights Duet, Book 1)
A Dark Russian Mafia Romance
Power. That's what I think of when I spot him across the ER. Power and danger.
One of the wealthiest Russian oligarchs, Alex Volkov is as ruthless as he is magnetic. He always gets what he wants, and what he wants is me, in his bed.
He's the kind of trouble every woman should run from. The bullet his bodyguard took for him proves that.
I should stay far away, but for one night, I give in to temptation. Before I know it, he's pulling me deeper into his world of excess and violence, invading not only my life but my heart.
How much trust can I place in a man so dangerous? How much do I dare risk for his love?
Note: White Nights is the first book in the White Nights Duet. This dark russian mafia romance concludes in Midnight Days, Book 2.
"A one-sitting, unputdownable read that will have your pulse racing from start to finish." – L.J. Shen, Wall Street Journal Bestselling Author

"Separately, Anna Zaires and Charmaine Pauls are exceptional writers. Combined, they are almost too much to take! If one is an inferno, then two is like looking into the sun." – Buffyanna, Goodreads

"UNPUTDOWNABLE!!! I need the second book NOW!!!! If you love a possessive, obsessive, controlling, mysterious hero, Alex will knock you out of your seat!" – Shereads.pang, Goodreads
*Paid link: As an Amazon Associate, this site earns from qualifying purchases.