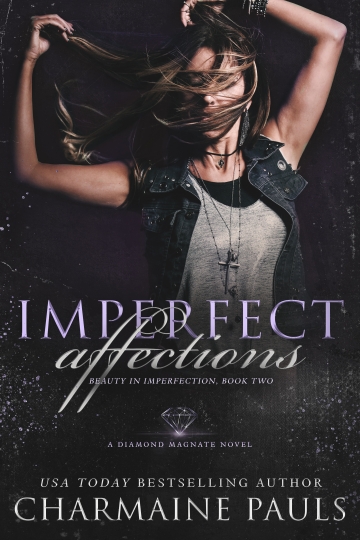 Imperfect Affections (Beauty in Imperfection, Book 2)
A Diamond Magnate Novel
A DARK ROMANCE
Love is for people who don't mind getting hurt. I vowed to never fall into that trap. I entered into war with my beautiful, corrupted, and dangerous husband. He warned me he always won. He told me I'd lose, but I didn't want to believe him because there was too much at stake. What he didn't tell me was that the battlefield is messy and bloody, and that no one walks away without scars.
Note: Imperfect Affections is the second book in the Beauty in Imperfection duology and concludes Violet and Leon's story. The book releases on 21 June 2022.
Beauty in Imperfection is part of the Diamond Magnate Collection. You don't have to read the other books to follow this story. Other books in the collection include:
Beauty in the Broken (A standalone novel)
Diamonds are Forever (A trilogy)
Beauty in the Stolen (A trilogy)
"Get your tissues ready!" – Buffyanna, Goodreads

"I knew this book might wreck me in the best way, and it did!" – Romance Reading Diva, Goodreads

"Wow!!! Just Wow!!! I could not put this book down once I started. Just amazing." – Jamillah Smith, Goodreads
*Paid link: As an Amazon Associate, this site earns from qualifying purchases.