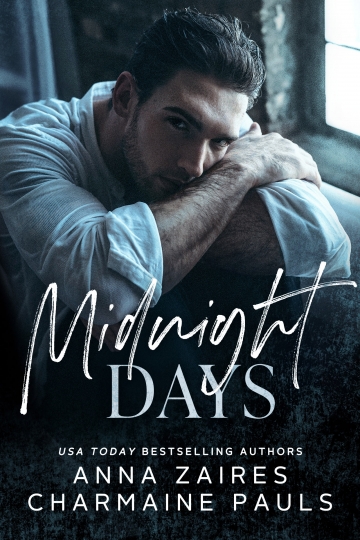 Midnight Days
by Anna Zaires & Charmaine Pauls
My instincts warned me that Alex Volkov is a dangerous man. My mind told me to run when he set his sights on me with unfaltering determination. It's not that I didn't try to resist, but Alex had a game plan. He was always one step ahead of me, skillfully drawing me deeper into his web. Even when he gave me freedom, it was only an illusion.
Now, even that illusion has vanished. I'm his prisoner in the truest sense of the word, whisked away to Russia on his private plane. I no longer have a say, not while our lives are at risk, and maybe never again. Our story balances on a thin edge between disaster and happiness. With each day that passes, I grow less certain of which side the coin will land on… or if we'll even survive.
"This is Anna Zaires and Charmaine Pauls at their full potency! For readers who look forward to the thrill of pure alpha escapism, this will not disappoint!" – Buffyanna, Goodreads

"Nail biting adrenaline, sensual passion, consuming chemistry, and an addictive romance — everything I love about Anna Zaires and Charmaine Pauls! What a page turning conclusion to the White Nights duet!" – The Romantic Rush Blog
*Paid link: As an Amazon Associate, this site earns from qualifying purchases.