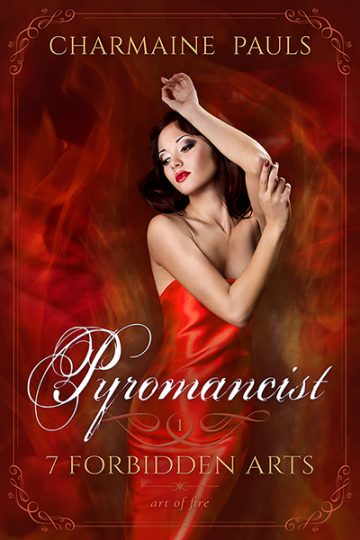 Pyromancist (SECOND EDITION, 7 Forbidden Arts, Book 1)
A Paranormal Dark Romance Book
Fifty houses have been burned to the ground in a fisherman's village in France. Who would do such a thing? Why target the quiet little village? The police say it's arson, but their forensic scientists can't find the cause. If Clelia isn't the guilty party, then why did the fires start at the same time as her sleepwalking? Why is she dreaming about Joss, her secret childhood crush who abandoned their village nine years earlier? She doesn't know why Joss is coming for her in her nightmare. All she knows is that she has to run. As fast as she can.
Note: Pyromancist has been re-edited with substantial changes. This is the second edition. This paranormal dark romance book includes kidnapping and violence. Reader discretion is advised. The series must be read in order. 
The 7 Forbidden Arts series in order:
Pyromancist (Book 1) – Art of Fire
Aeromancist, The Beginning (Book 2) – Prequel
Aeromancist (Book 3) – Art of Air
Hydromancist (Book 4) – Art of Water
Geomancist (Book 5) – Art of Earth
Necromancist (Book 6) – Art of Spirit
Scapulimancist (Book 7) – Art of Animal Spirit
Chiromancist (Book 8) – Art of Time
OH MY WORD! A slow burn, in every sense of the word!!

This book creates the perfect balance between suspense and passion. It keeps you wanting more. It turned me into a lover of paranormal romance.
SEE THE TRAILER
GET THE BOOK
*Paid link: As an Amazon Associate, this site earns from qualifying purchases.