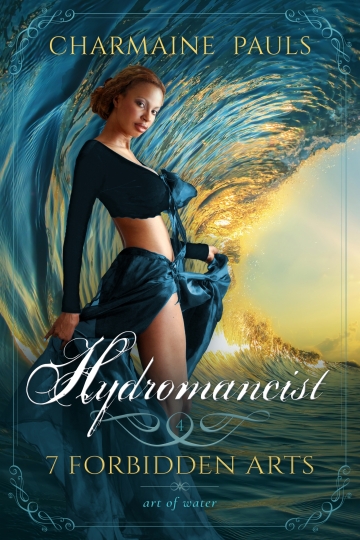 Hydromancist (SECOND EDITION)
Book 4, 7 Forbidden Arts
A PARANORMAL ROMANCE
Tough and invincible Maya Martin is part of Cain Jones's paranormal crime taskforce. Her ability to manipulate water makes the South African born hydromancist an invaluable asset to the team. When AK-47s are smuggled from Mexico to Zimbabwe via Costa Rica, Maya is sent on a mission to destroy the arms, and to expose the syndicate. Her main suspect is the new Australian ambassador, Timothy Fardel. But the dark side of his personality is not the hidden truth Maya expected. Neither are the emotions that get in the way. Faced with honoring her oath, or following her heart, Maya has to make the most difficult choice of her life.
*The series must be read in order.
The 7 Forbidden Arts series in order:
Pyromancist (Book 1) – Art of Fire
Aeromancist, The Beginning (Book 2) – Prequel
Aeromancist (Book 3) – Art of Air
Hydromancist (Book 4) – Art of Water
Geomancist (Book 5) – Art of Earth
Necromancist (Book 6) – Art of Spirit
"The reaction of Maya to Tim, and vice versa, is powerful. Their attraction, off the charts. Their story?? Amazing!"

"This one has intrigue and danger, passion and sex, so much going for it, that bar the first chapter, I read it in one sitting."
SEE THE TRAILER
GET THE BOOK
*Paid link: As an Amazon Associate, this site earns from qualifying purchases.